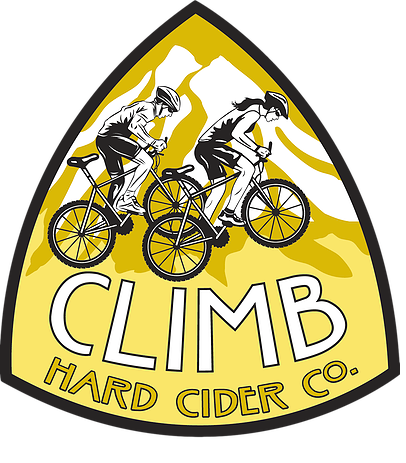 Since going paleo a few years ago, one thing I've missed is beer. I've replaced it with cider at home, but that isn't always feasible when out at a bar with friends or co-workers and especially hard at concert venues. Yes, some places will have the generic ciders like Strongbow, Magners or Angry Orchard (which I refuse to drink), but those tend to be high in sugar and give me a killer headache the next day.
Luckily, we have some great options here in Colorado for alternatives to the sweet ciders I listed above. My go-to is Glider Cider from Colorado Cider Company: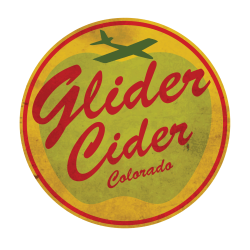 When in Denver, I highly recommend stopping at Stem Ciders as they have great options and a rotating guest tap that is always fun to try. Fun fact, Jonathon and I first stopped here when we were doing a photo shoot for his Betabrand jacket!
In Fort Collins you have to check out Compass Cider just North of Old Town. This is where I got my mom to try, and admit to liking cider! She had only ever had the sweet ones, and thought they all tasted like that.
And, when in Loveland you should check out Climb Hard Cider Company, like Jonathon and I did last weekend. My dad had bought us a deal on Amazon Local Deals, so we had $20 to spend on tasting, pints or growlers.
We had to start with the taster so we could get an idea of what all 10 of the ciders they offer on tap tasted like.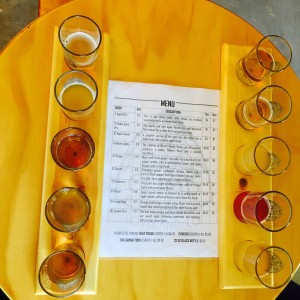 Here's my quick notes on them all:
1)Apple Dry – Not sweet at all! Reminds of apple juice, and didn't really satisfy me.
2)Apple Semi-Dry – Similar to the ciders we are used to and not sweet.
3)Apple Sweet – Sweeter than the first two, but still not as sweet as Angry Orchard.
4)Honey Apple – Had a hint of honey and flowers, but not too sweet. Very enjoyable!
5)Ginger – Just a slight hint of ginger, but not overwhelming. Jon wanted more ginger!
6)1/2 Ginger 1/2 Honey – This mixture of honey and ginger seemed a bit off as neither flavor really came through.
7)Cranberry – Tart! But would be a great cider for Thanksgiving dinner!
8)Peach – Would have liked a bit more peach flavor, but still not too sweet!
9)Orange Peel – The orange and apple compliment each other well, and I liked the citrus flavor.
10)Lemon Peel – Similar to the orange, but a bit more crisp.
All in all, the ciders tasted pretty similar to each other and there wasn't a *huge* variation between flavors, but they were all tasty!
After we tasted each of them, we got a pint (I got the honey and Jon got the semi-dry) as we waited for my parents to join us at the brewhouse. I *love* the way they decorated! They used old bike parts to create lamps, and other decorations all around.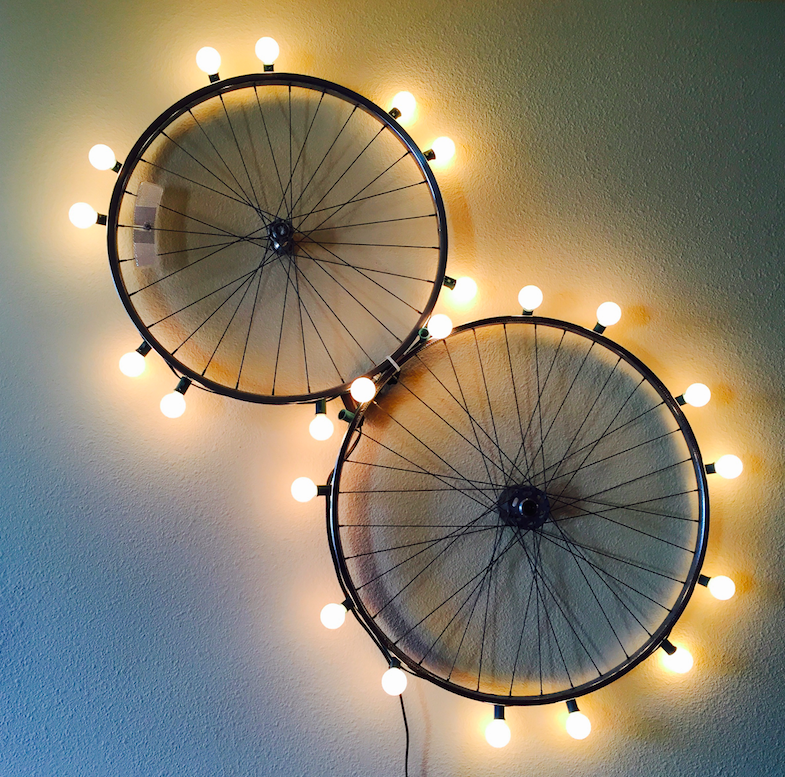 The weird part of this whole place, is that when you google the address, it points you to Big Beaver Brewing. Once you get there, you see that the two pubs are connected. HOWEVER, you cannot bring your cider into the brewpub, and beer isn't allowed on the cider side. The woman working at Climb Hard Cider said that it has to do with their liquor licenses, as cider is considered wine and you can't mix that with beer.
Other than that, we really enjoyed their cider, the ambience and the company! I definitely recommend stopping by to try them out sometime.
What other cider places in Colorado do I need to check out?