Friday, April 25th marks the beginning of FoCoMX 6. I can't believe it has been 6 years already! I've been attending (and writing) about this festival since the beginning. I love the music scene in Colorado (besides Boulder of course) and FoCoMX is one of my favorite festivals as it is held in my hometown of Fort Collins. It helps that my brother's bands have always played, giving me further incentive to attend.
Here's my schedule, although I'm sure this will change based on venue capacity and recommendations:
Monika's FoCoMX 6 Friday Schedule
(click for full image)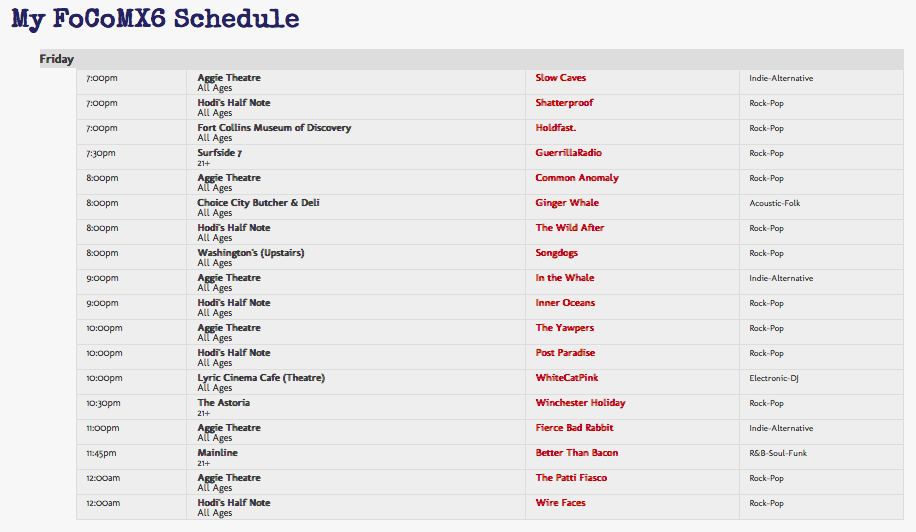 Monika's FoCoMX 6 Saturday Schedule
(click for full image)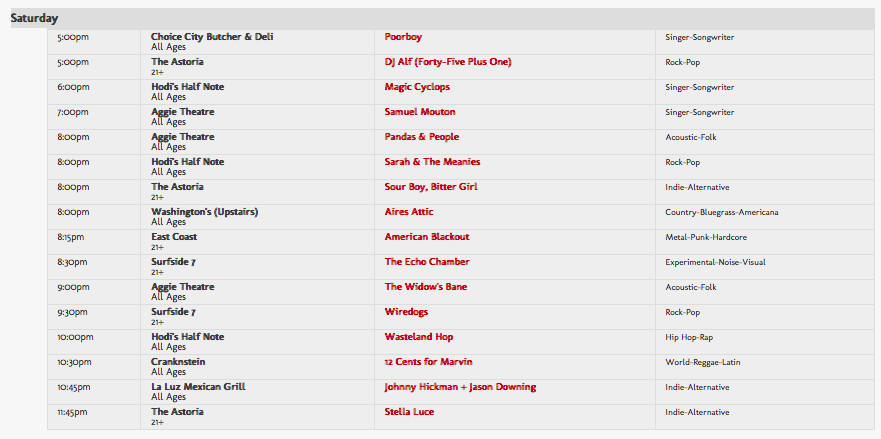 Will you be there? Who are you excited to see? Who should I add to my list? I will be popping around as much as I can. I also want to check out the two hard cider restaurants on North College, if anyone is interested in taking a break from the music and wants to join! Follow along on Twitter with the #FoCoMX hashtag and @FoCoMX twitter account (and follow me – @MonikaRun)!