My cravings for vegetables continues, so in order for me to consume as many veggies as I want without sitting and eating for hours we have taken the juicer out of the cabinet. The last two nights I have consumed almost my entire meal in liquid form, and boy was it good!
Last night I also had some small grass-fed lettuce tacos and tonight I had half of a sausage, so my meals haven't been entirely liquid.
I love how colorful the fruit and veggies are!


Liquid Dinner Recipe Paleo Style
Prep time:
Cook time:
Total time:
Ingredients
2 Cucumbers
4 Celery Stalks
4 Carrots
2 Apples (cored)
½ Pinnapple (cored)
10 Leafs of Dino Kale
Ginger to taste
Instructions
Wash all veggies.
Core both the apples and pineapple.
Juice all ingredients together.
Enjoy!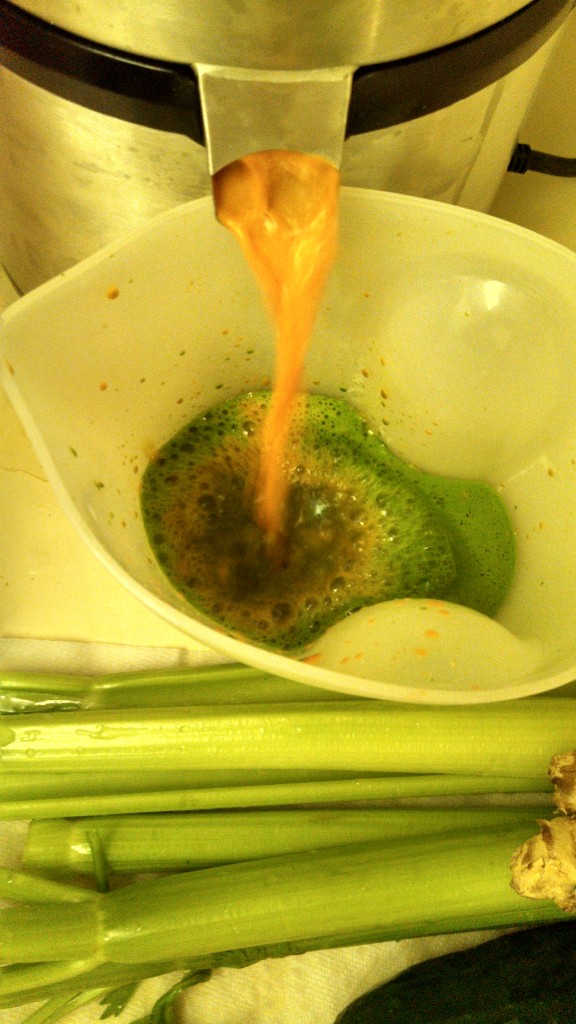 A very delicious, and very green dinner for me!
What else should I add to my juicer next time?