Zaarly got it's start at Startup Week a few months ago and has been growing quickly ever since.
Never heard of Zaarly or not exactly sure what it is? Zaarly a platform that allows you to post something you want/need, attach an amount you are willing to pay as well as the time frame you need it by, and anyone in the area can decide if they want to provide that service/item to you.
This morning their iPhone app (iTunes link) launched and (being who I am) I just had to download it and try it out immediately.

It has been really easy to use so far! After creating an account you post what you want:
Decide how much you are willing to pay, but note that if you want something that costs money, enter the total you are willing to pay here. For example if I want a $10 salad, and I am willing to pay $7 for pickup and delivery for it, then the total I enter here is $17:
Next decide when you want the listing to expire:
Then you can authorize your account by entering your credit card:
I love their little Zaarly timer that goes around while it is refreshing (seriously it is the little touches in apps that are the best):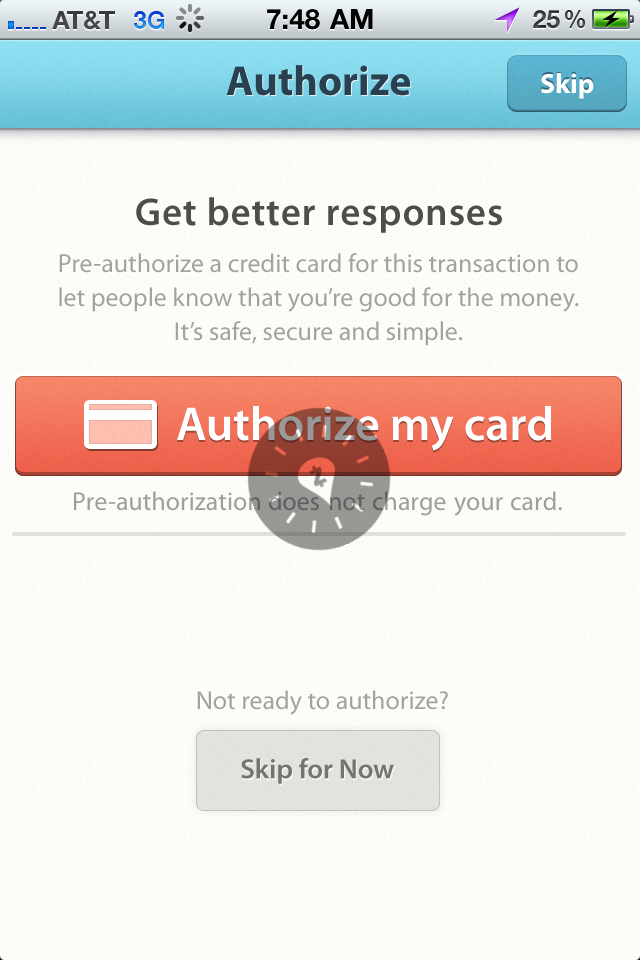 You can see all of the things you have asked for: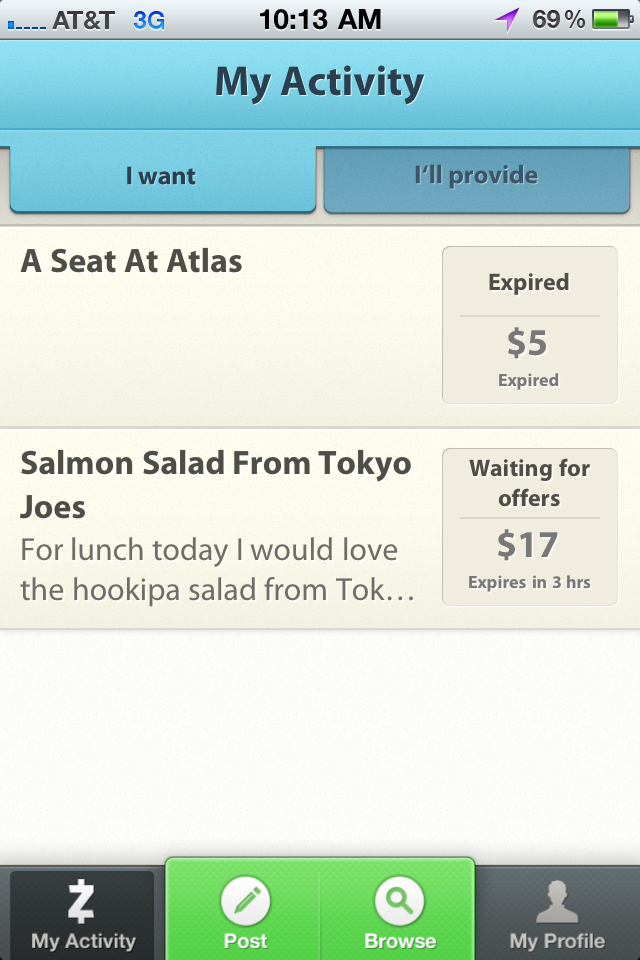 And easily see what everyone around you has requested:
Plus who doesn't love a hurkey!
Sadly no one offered me their seat at Atlas this morning, and I am still waiting to see if anyone will bring me a salad, but I can think of a million uses for Zaarly!
How many times have you been at work and craving some good coffee but are too lazy to run to Atlas to pick it up? Or you needed an umbrella and didn't have time to go to Target to buy one? Or you are sick and home and just need some chicken noodle soup and medicine delivered? Zaarly is perfect for all of those situations!
So, the question becomes, what would you Zaarly?