This December Wantables Intimates box was even better than the November AND October ones. It just keeps getting better and better! First of all I received 4 items this month, one of which are some slipper socks that have kept my feet warm at work for months!
Again, I'm still getting used to these boxes, so I didn't take as many photos as I should have (plus, you'll never see me wearing the underwear). Also, I stink at getting these up on the blog on time, which is why there will be a bunch going up in the next month as I have lots of photos to share!
What Was in Wantable Intimates Box – December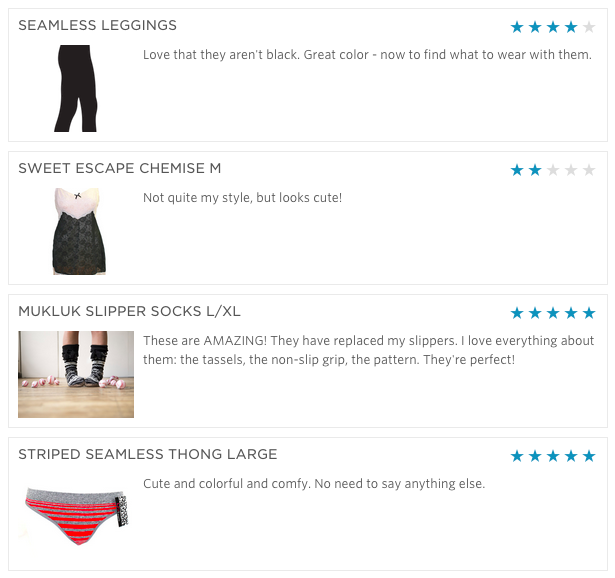 Seamless Leggings
Sweet Escape Chemise
Mukluk Slipper Socks
Striped Seamless Thong
My Faves, aka What I am Keeping:
Again, you get to keep everything, but below are my thoughts on each item and they're in order of which I liked best.
Mukluk Slipper Socks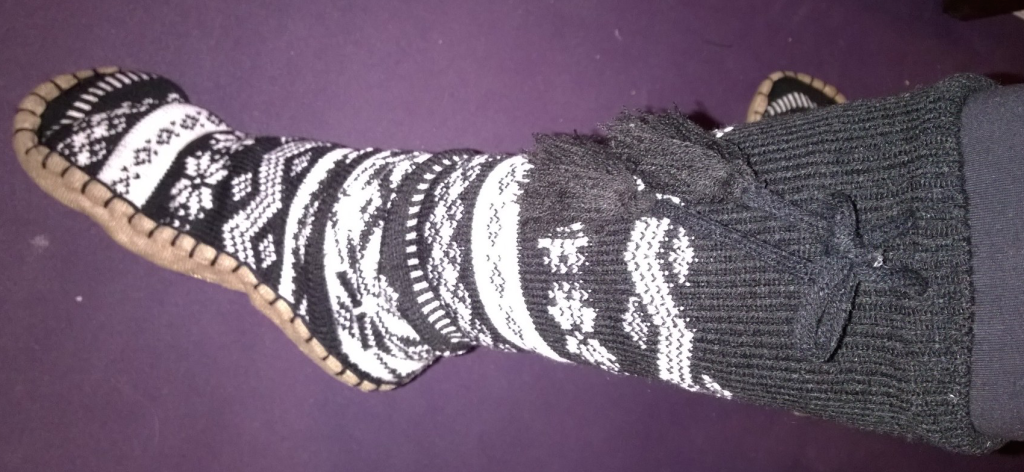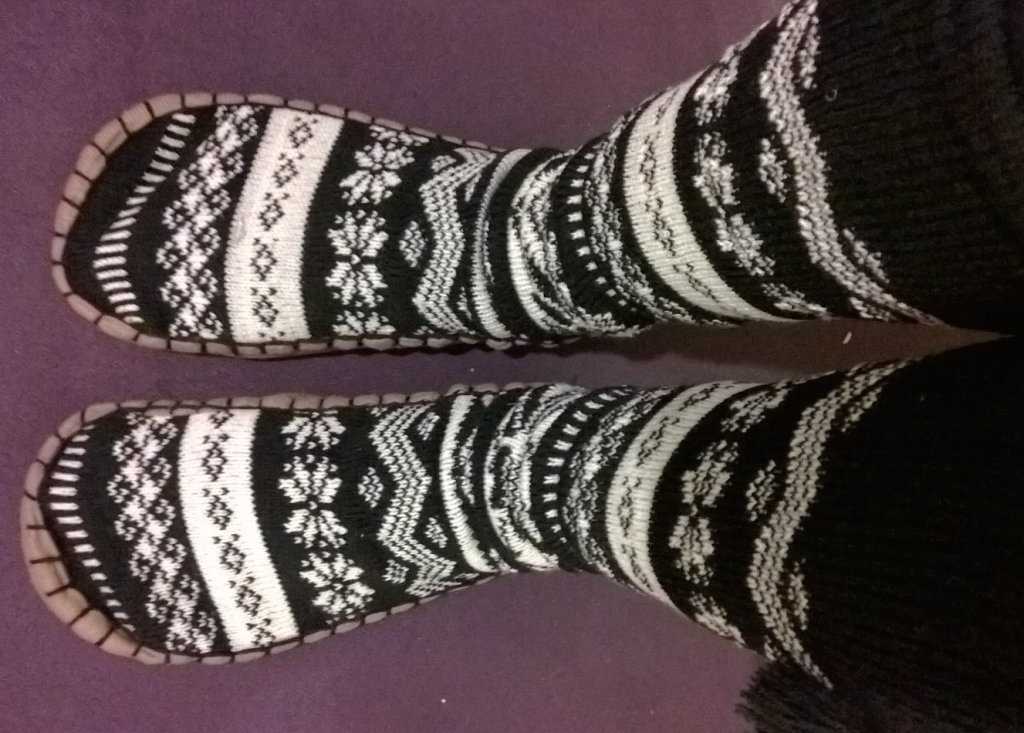 These are seriously my favorite thing I've received so far! They are soft, they are tall so they are perfect for wearing with cropped leggings. AND! They have those little bumps on the bottom to keep you from slipping on wood or tile. These are something I put on at least 3 days out of the week, making them worth the price of the box, and everything else is bonus!
Striped Seamless Thong
Who doesn't need more cute, and seamless undies? But seriously, these fit great and I love the pop of color (even if I'm the only one that knows it's there).
Seamless Leggings
While it took me awhile to finally wear these, I do really like them! You really can't have enough leggings, especially when you work from home!
Sweet Escape Chemise
This isn't really my style at all. This isn't what I wear to bed, so months later I've still yet to put it on.
Even though I haven't worn the last item (and likely won't ever), I still *really* enjoyed this Wantable box!
Sign up to get your own Wantables Intimates Box delivered each month!