This Wantables Intimates box was even better than the one I received in October, so I decided to also try Wantable's Fitness boxes and I am SO glad that I did! My first fitness box was a total success, and I'm hooked on these subscription boxes.
What Was in Wantable Intimates Box – November
Cupcake Hipster Underwear
Muk Luks Aloe Socks
Yummie Tummie Leggings
Embroidered Bow Underwear
This time I learned my lesson and took photos before trying them all on – and no, the photos are not of me wearing them – that seemed a bit too TMI for me (although I did show off my new snowflake tattoos in the fitness box blog post).
My Faves, aka What I am Keeping:
In keeping with the theme for my Stich Fix posts and the Fitness box post, I'm keeping this title the same, however, with the intimates box you get to keep everything! There's nothing to return (although, so far I wouldn't return anything I've received). You just pay a flat fee (~$40) and you get it all. You still go online and rate it so they know what to include next time. Since you don't return anything, the list below is in order of my favorite to least favorite items I received.
Muk Luks Aloe Socks
These are heaven! Seriously amazing. I have *no* idea how I went this long without owning a pair! Soft, but they don't slip off, and they have this great rubber on the bottom to keep me from slipping around the kitchen.

Cupcake Hipster Underwear
These would make a great gift for someone – and you don't even need to wrap them! The packaging is just adorable, and the undies are cute, too.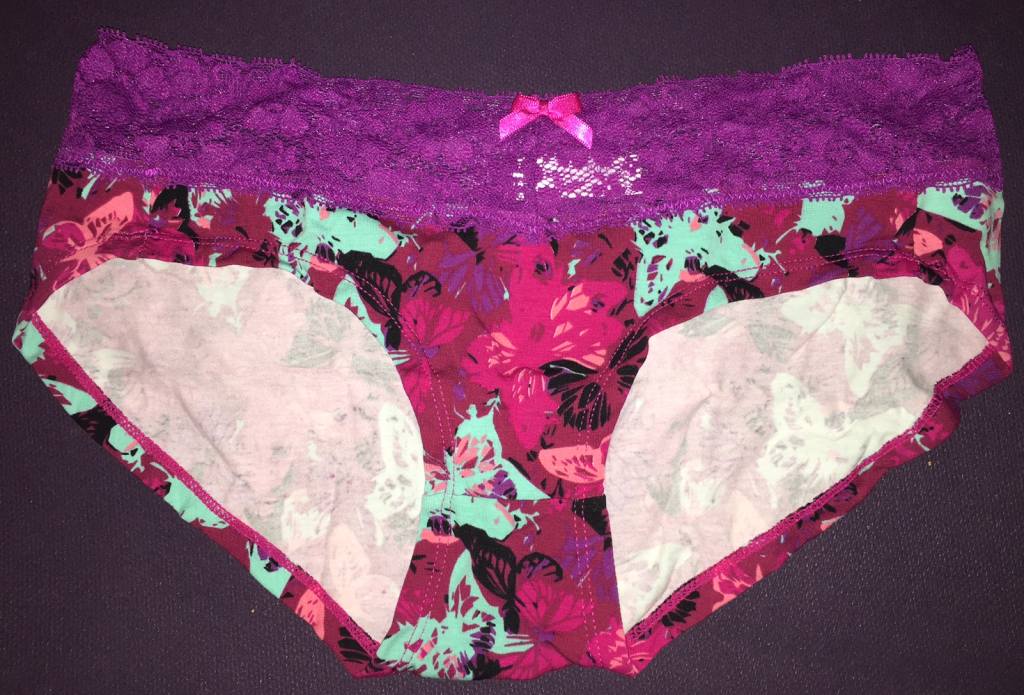 Embroidered Bow Underwear
I'll admit that I haven't worn these yet, but they look fun! I really like the purple and the lace.

Yummie Tummie Leggings
These are some great, and warm leggings! I actually even wore these under my jeans during our trip to Dublin over Christmas.

Can't wait to get my next Wantable box! Let me know if you sign up, I want to see what other goodies they have up their sleeves!