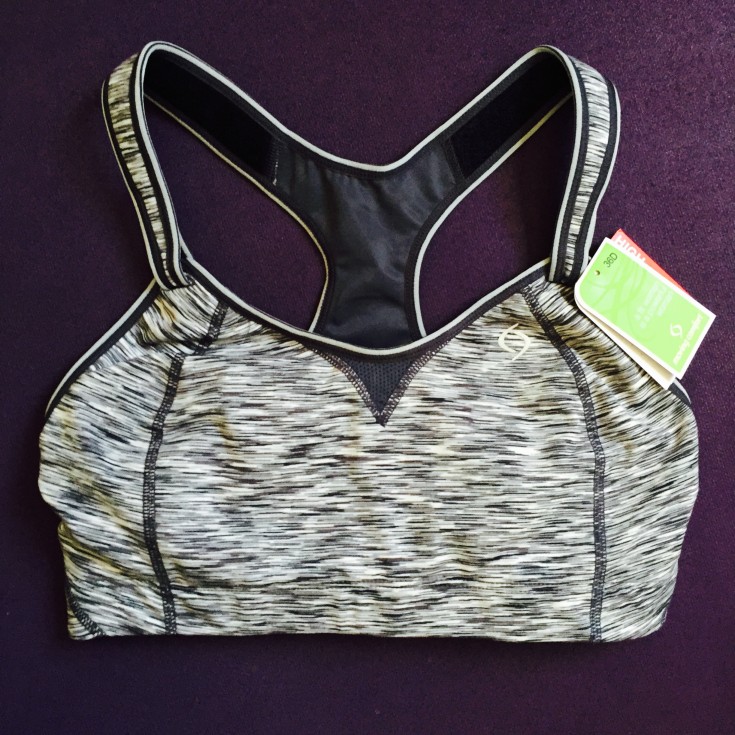 I hate bra shopping. I mean, does anyone *really* like it? I know I should put more time and effort into something that I wear every single day, but it isn't easy or fun. I always struggle to find a bra that I like, that is a good color, where the cups are the right size for me and doesn't have a lot of lace, bows or other fluff…the list goes on and on.
I mean, the last time I went bra shopping I sent this tweet:
Wish @lisarun was here- bra shopping is never fun. ESP when they tell you that you are wearing the wrong size

— Monika McMahon (@monikarun) September 29, 2010
You read that right, that tweet was almost 5 years ago! I was looking for a strapless bra to wear with a ball gown and my mom was out of town while I went bra shopping, but it was one of those times I really needed her help! The woman that helped me ended up being really great and eventually I did find a bra that fit, but not after being told I was wearing the wrong size.
Title Nine's #T9FitFest
Fast forward to this past week, when I was invited to Title Nine's Bra Fit Test. While I've only been going to CrossFit for about 2 months, I have yet to take the time to find a good sports bra that not only fits, but that I really like.
I got to the Title Nine store in Cherry Creek and was immediately introduced to their Bravangelist. She measured me to help me find a bra that actually fits, and I was *SO* surprised to hear what size she thinks I should be wearing…because I am not even CLOSE to wearing that size. #oops Once again, I'm wearing the wrong size bra.
Luckily it only took two tries to find the size that works for me! Seriously, she was *that* good.
Here's the first bra I tried on, the 3 Reasons Sports Bra, which happens to be their top selling bra:
I can see why so many people buy this bra as it is so comfortable, and I love that the straps are adjustable so depending on what exercise you are doing, so you have the type of support you need.
While I did like this bra, I wasn't convinced that's what I needed for CrossFit, so the Bravangelist came back to me with the Fits To A T Sports Bra. Immediately I could tell this was the bra: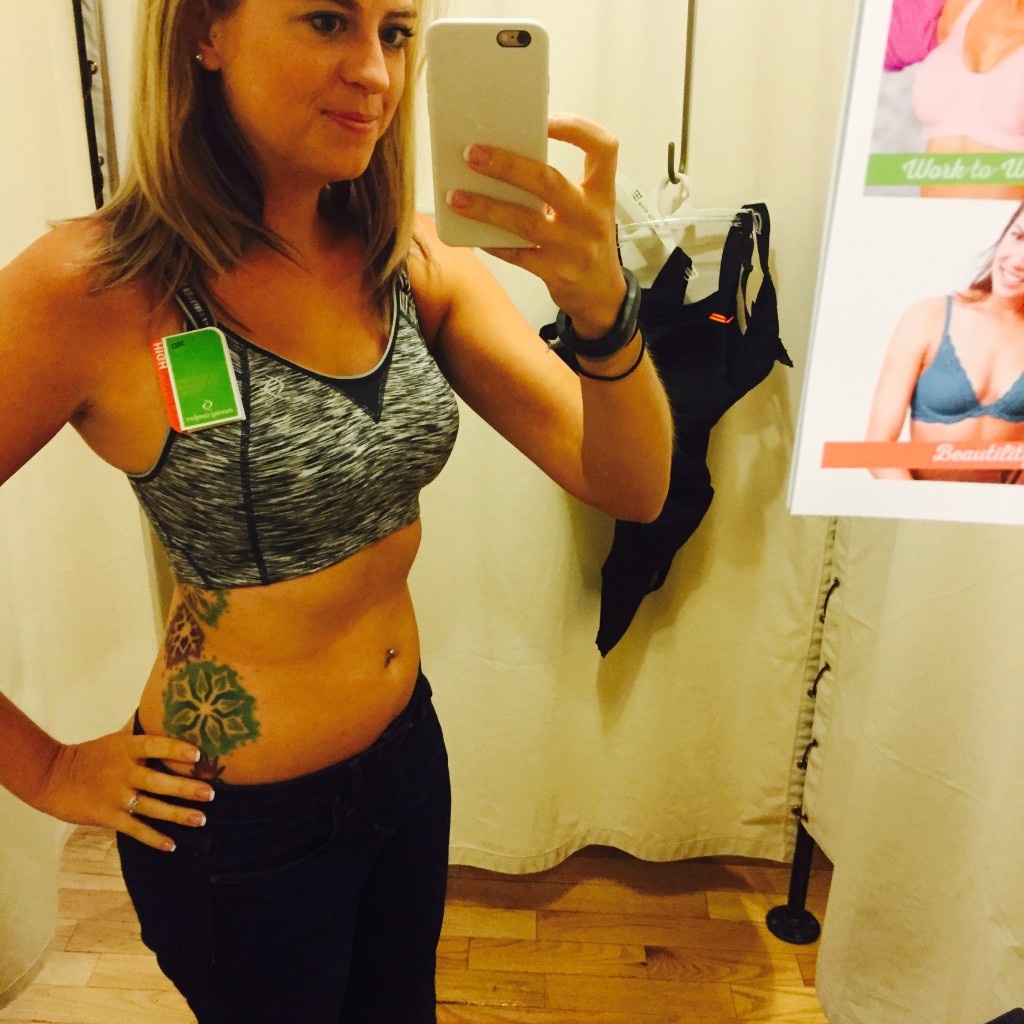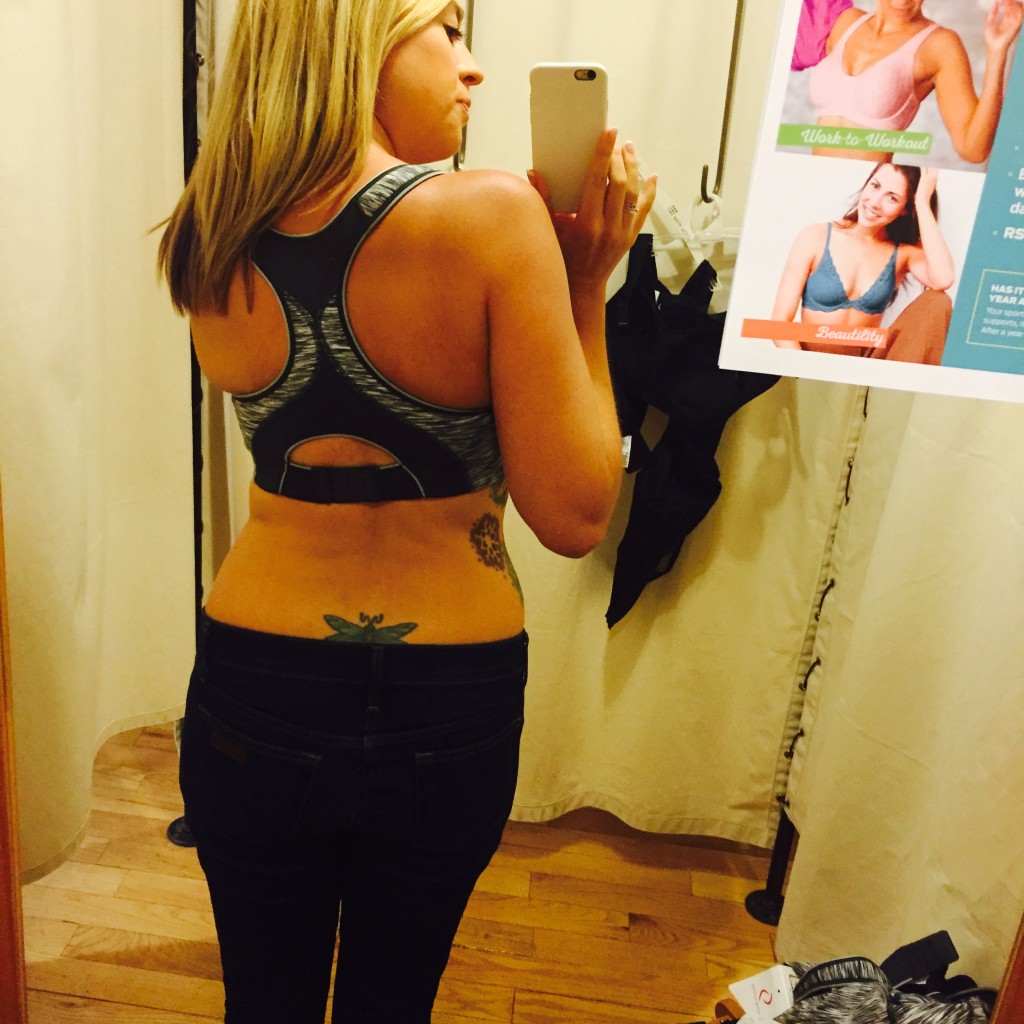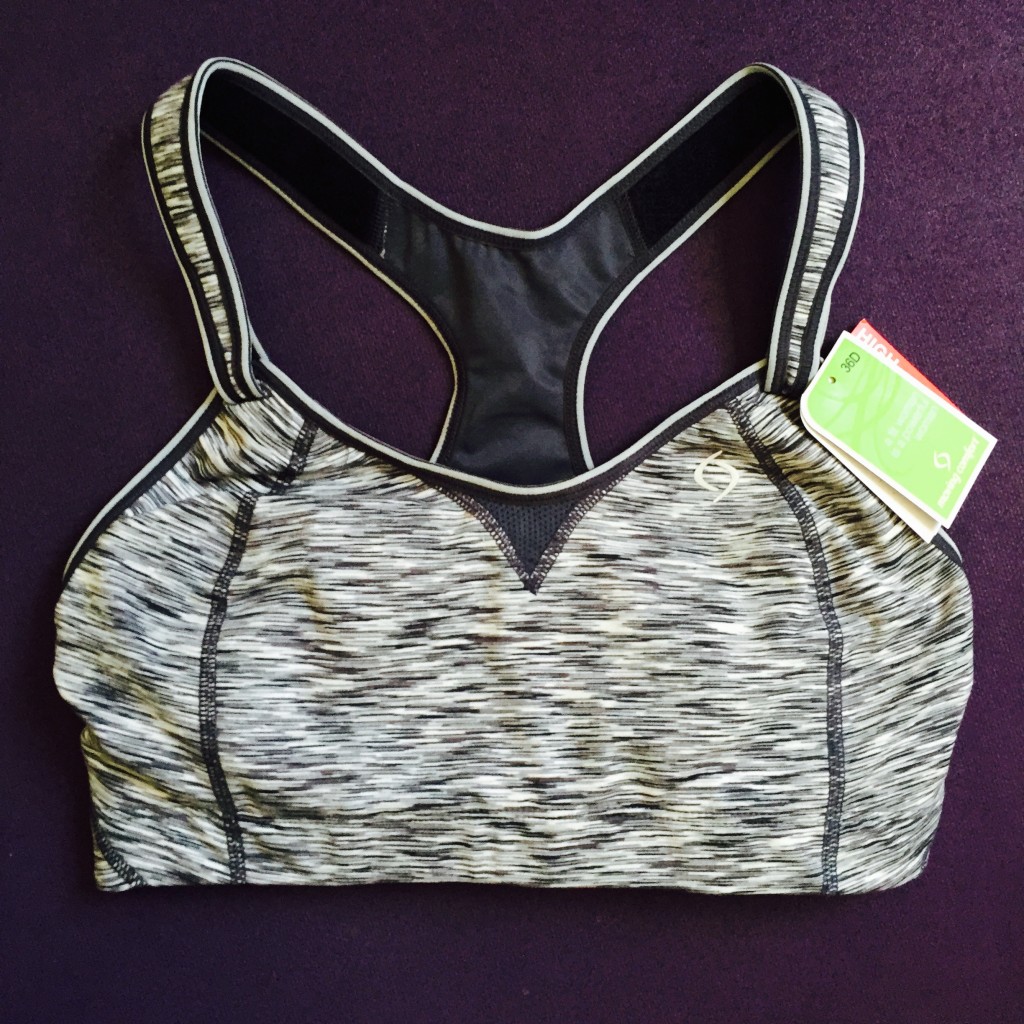 I love the back, the support and it also has the adjustable straps in the front.
In order to ensure this was, indeed, the bra I needed, I had to go through the bounce test, which consisted of bouncing on a big ball, hula hooping and jumping rope. While I don't always hula hoop at CrossFit, I did like that the test showed how your chest bounces (or doesn't bounce) as you move in different ways. Obviously the jump rope test was the final determining factor in my selection of a sports bra. I can't wait to wear this bra to CrossFit this week! *Disclosure: Title Nine did give me a free bra, however I was not required to write this blog post or give away a bra. I finally found a bra that fits, and wanted to share it with my readers!
Find Your Bra Size
How can you find YOUR bra size and perfect sports bra (or just bra in general)? Head to a Title Nine store in Colorado in the next few weeks and get fitted by your own Bravangelist. Schedule your appointment today, and you won't be disappointed.
The Boulder event is April 8th and 9th, and I will be back to buy another bra (and maybe some other workout gear), while the Cherry Creek event is April 15th and 16th – perfect way to reward yourself if you are getting back some tax dollars! If you can't make it to either of those in Colorado, I highly recommend going to Colorado Springs on April 22nd and 23rd to find your next favorite bra.
Already know your size? Enter to win a bra from Title Nine! Follow the steps below:
What's the first thing you are going to do with your brand new bra from Title Nine?