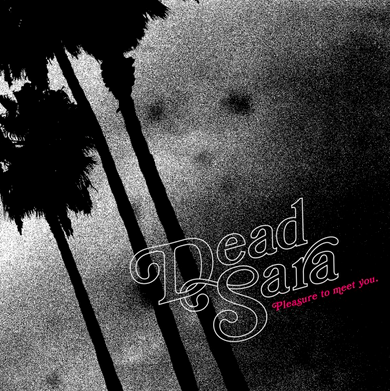 This band is definitely one of my highlights from SXSW this year. Dead Sara happens to be one of my mom's FAVORITE bands. She made me go see them at SXSW 3 years ago and has been patiently waiting for them to come to Denver ever since. Unfortunately they have yet to play here in Denver, but they do have a show April 10th at the Marquis Theatre (more on that later).
Fortunately they played twice at SXSW and my parents and myself were able to attend both shows! The first was at Maggie Mae's during the day, and the second was under a tent in a parking lot. Both shows ROCKED! They were completely different but amazing in their own right. This was the highlight of my mom's SXSW trip this year, and I'm so happy I was able to be there with her!
This Tuesday, they released their new album, Pleasure to Meet You, and I insist you stop what you're doing and take a listen ASAP:
Back to their show at the Marquis on April 10th. I was so excited when I got that alert that they were *finally* coming to Denver and immediately texted my mom. Of course that's the one weekend she's out of town this month!

Not only that, but shortly after we found out that Wiredogs were picked to OPEN! So I immediately bought my dad and I tickets and haven't stopped listening to both bands all week. Here's my playlist and I recommend you put it on shuffle and on repeat to get ready for April 10!
See you at the show on April 10th!