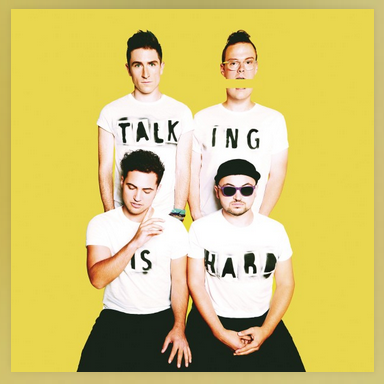 Already this week I've given you 11 great new tracks from local, Denver artists that made it into Hometown for the Holiday, but I couldn't resist sharing this album with you all as well.
Walk The Moon's Talking is Hard came out over a week ago, but I can not stop listening to it. This was the perfect album to get me through the short flight to Salt Lake City last week, and I'm sure it will make its way into my playlist when I fly to New York later this week.
So far my favorite song is track number 4, Up 2 U. I love how simply it starts out and then the way it goes into this great rock section in the middle is also terrific.
What do you think of this dancy-pop album? I bet it was hard to sit still in your seat as you listened!
Let me know what your favorite track is!