Since Uber's launch in Denver, I have only had the pleasure of ordering one ride, but I can't wait to use it more.
When I was in NYC for BlogHer, I rode in many Uber cars thanks to my friend George. It was so nice and easy! The cars were clean, the drivers were always super nice one had even had two iPhone chargers for us to use!
I have to say that my first experience with them in Denver was so-so. I ordered a cab because a friend of mine had had a few too many drinks and needed to go back to the hotel. I loved that I was able to order the car with a click of the button, and he arrived within 10 minutes! We put her in the car, told him where to go and when they arrived I was notified via a message that my card had been charged. It was so nice to know that she had been dropped off and was safe! Now, here is where I got a little annoyed. My receipt said I had been charged $15 dollars! The ride was all of 5 blocks, so $15 seemed to be a little expensive. After a little bit of research I found their pricing for Denver. Looks like all rides are $15 minimum. Now, this info was probably in the terms and conditions that I obviously didn't read, but I was just caught a little off guard by the price of that first ride. Despite the minimum, I will definitely be using them again.
The app is SO easy to use! You just open the app and set your pick up location. It shows you were all the Uber cars are close to you and how long until they can pick you up: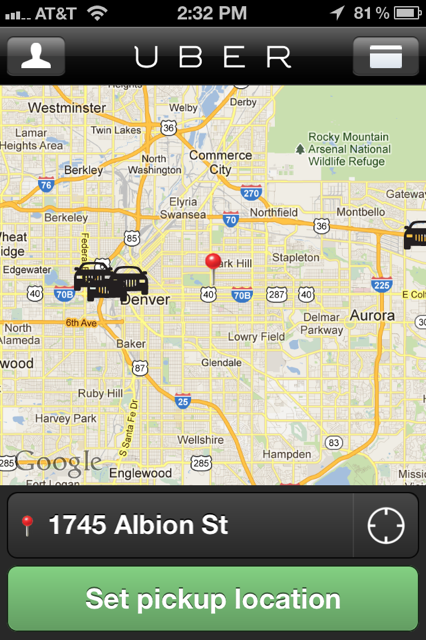 Setting up a credit card was even easier! No more typing in every single digit. Thanks to card.io you just let the app scan your card and it imports all of the numbers!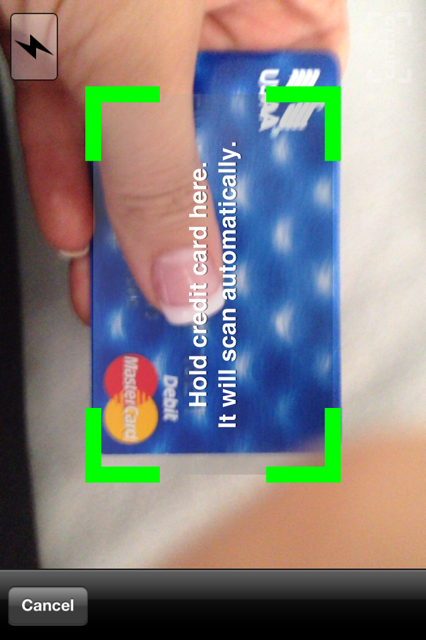 Want to try it for yourself? Just go to uber.com/invite/ubermon and you will get $10 to use on your first ride! Not quite a free ride, but I think you will agree, Uber is better than trying to hail a cab in Denver! This will be the perfect way to arrive to GABF in style this year!