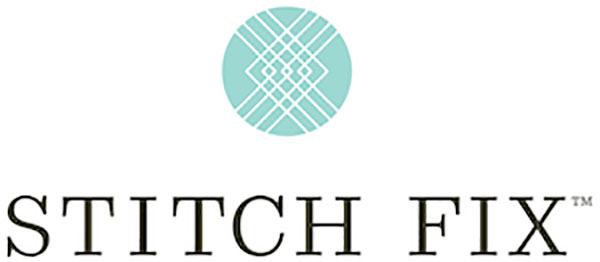 While this made the rounds over a month ago, I thought it was dying down, but people keep bringing it up, so I thought I'd share my thoughts about Stitch Fix.
What is Stitch Fix?
First of all, what is Stitch Fix? It's this great subscription box that gets sent to you once a month (or more or less depending on what you want) and costs $20. You get sent 5 items ranging from pants, to shirts, dresses, skirts, scarves and even jewelry, that match your style. I've opted out of receiving any pants from them as I feel I'm too picky and don't want to waste their time on jeans.
How do they know your Style?
So, how do they know your style? First you take a quiz through their site telling them what you like, then you can share a Pinterest board that you curate with pieces you like. Lastly you review each item when you return, regardless if you kept it or not. You can tell the stylists if it was too big, small, the right style, fit, price etc. I also blog about my Stitch Fixes, and they *do* read my reviews! They often mention it in their letters included with the clothes. If you decide to keep any of the clothes from the box, the $20 goes to the price of that item and the rest get shipped back to their warehouse.
The Nordstrom Debacle
So what's this debacle? Well last month a blogger received her box of clothes, and as she was unboxing a pair of red shorts, she discovered a tag from Nordstrom Rack on it with a price that was about $25 dollars while Stitch Fix was charging around $65. She was pissed and many others took to social media to stop their next boxes and unsubscribed from Stitch Fix. (You can google to find more details, I'd prefer to not link to the other stories from here).
Monika's Thoughts and Impression
Honestly, it never really pissed me off. Nordstrom Rack often has clothes at a discounted rate, but it takes me HOURS to find the one that they have in the store that fits me, that's been tucked away in some small little corner of the big store. Shopping can really suck, and shopping at discount places like the Rack can be really frustrating. Don't get me wrong, I do still shop there, but going there means giving away my afternoon to try on pair after pair of jeans and sifting through piles of shirts to find the one medium.
Why Stitch Fix is Great
The great thing about Stitch Fix is that it comes TO MY DOOR, without me having to leave the house and with the ability to try on the clothes and pair it with my own shoes, jeans, jewelry in front of my non-skinny mirror. Another perk? They often send clothes that I would NEVER try on. I'm talking, I wouldn't even pick it up if I saw it on the rack at Nordstroms. And guess what? I often keep them!
Stitch Fix has been helping me expand my closet and the variety of tops, dresses and necklaces in them. I may not keep everything Stitch Fix sends me, but I am now more open to trying on different clothes when I do go out to the store and have an open mind when it comes to different styles.
Here are just a few examples of the great items I've received in my last 8 Stitch Fix boxes (that I kept!):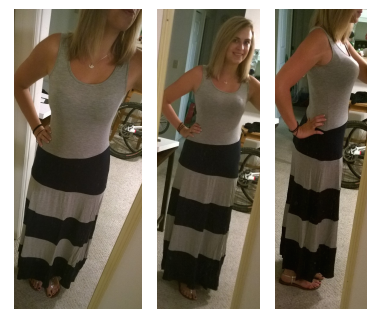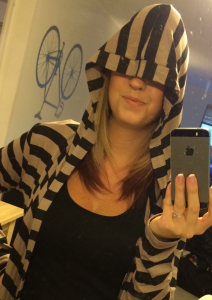 They've issued apologies about the mixup and offered refunds, and while it does stink that those shorts might have been cheaper had you gone to Nordstrom Rack, what about the time it takes to drive there, sift through the clothes and find the exact pair? Maybe you wouldn't have even picked them up or tried them on.
Anyways, I'd much rather have a box sent to me from Stitch Fix each month that's been curated, just for me. What did you think when you first heard about this mixup? Did you cancel your subscription? What's your favorite thing about Stitch Fix? Let me know!