I received this last Stitch Fix box on Christmas Even while Jonathon and I were back visiting his mom, so it took me a little while to unbox my fix, try everything on, and decide on what I wanted. Being that it was over the holidays meant that it also took even longer for me to get it up on the blog! This was the first box that after trying everything on one time, I almost kept the entire box.
So here is what I got:
Mystree Edson Knit Sweater Coat
41Hawthorn Mickey Jeweled Collar Peplum Top
41Hawthorn Liandra Geo Knit Infinity Scarf
Renee C Byron Fold-Over Cowl Knit Shirt
Fraiche by J Cyrus Striped Maxi Dress

Yes, I said above that I considered keeping everything after I tried everything on once. Then I tried them on a few more times and tried to imagine WHEN I would wear them and if it would occur in the next 6 months. After thinking long and hard (and after texting my mom and some friends for advice) this is what I ended up keeping and returning.
What I am returning:
Mystree Edson Knit Sweater Coat
This coat was warm! It would have been great for the cold weather we currently have in Colorado. I definitely liked it, but wasn't in love with the fit. It seemed a bit boxy and the shoulders were a little tight.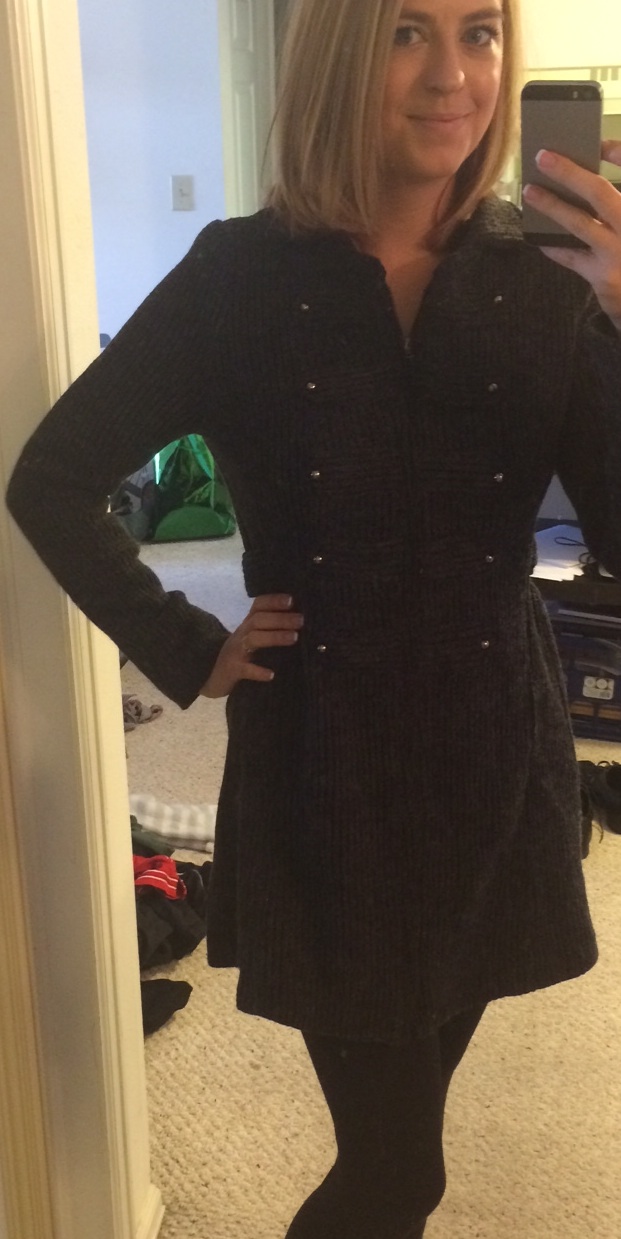 41Hawthorn Mickey Jeweled Collar Peplum Top
I've never tried on a peplum top before, and wasn't sure how it would look with my hips or if I'd like the look. I was surprised that I liked this top and how it looked on me!
The thing I didn't like was the beading at the top. I didn't think it added much and there were a few beads that were already falling off.
Sure, I could have fixed it, but given the price I didn't think it was worth the compromise and I'd rather go shopping for a plain peplum top elsewhere.
41Hawthorn Liandra Geo Knit Infinity Scarf
I love scarves. I have half a dresser full of scarves, and at least two dozen are hanging in my coat closet. This scarf was a great white and cream color and was soft and warm. So why'd I return it? I already have so many and while I really liked this one, I didn't love it. Why keep something you don't love?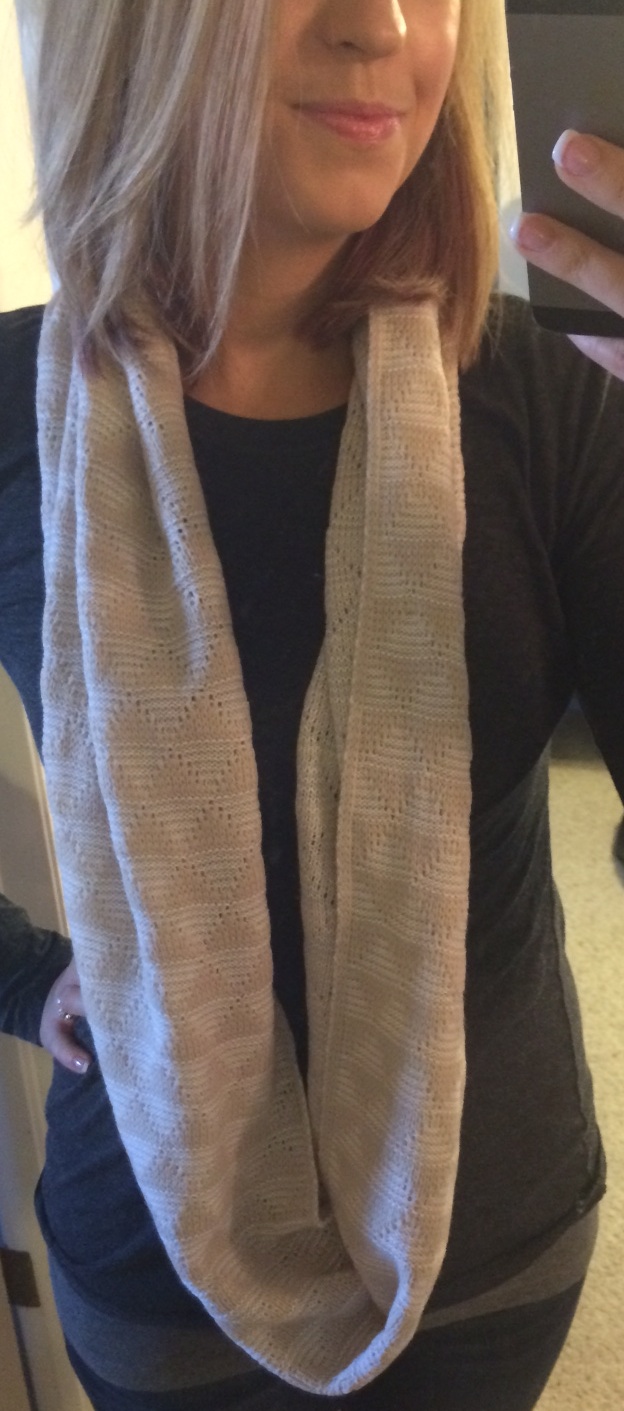 My Faves, aka what I am keeping:
Renee C Byron Fold-Over Cowl Knit Shirt
This was love at first sight! After trying it on I knew immediately where I'd first be wearing it: a baby shower I was attending the next week. I love this sweater and can't wait to wear it again.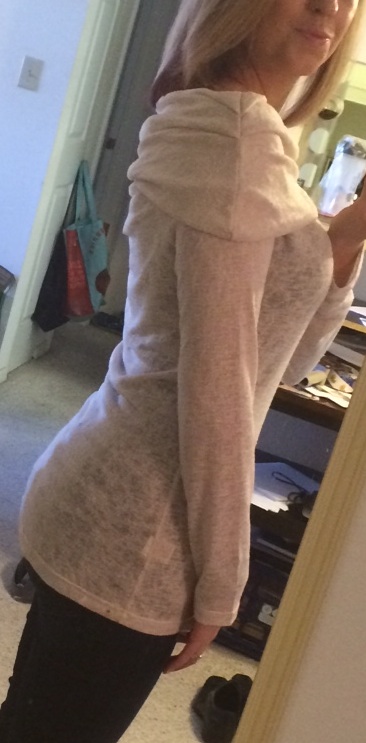 Cannot make up my mind:
Fraiche by J Cyrus Striped Maxi Dress
This fit me like a glove, and in the best way possible. I wore this around the house for a good 30 minutes debating about whether or not to keep this dress. It fit well, but where would I wear it to? I think it would be perfect for a beach vacation, but unfortunately I don't have any of those in my immediate future.
Without a place to wear this, I made the hard decision to return it to Stitch Fix. Within a few hours I went from wanting to keep everything in my stitch fix to returning four of the five items. However, I learned some great things like I like the look of peplum tops on me! Also, I'll be sure to buy a maxi dress for my next beach vacation.
Sign up to get your first Stitch Fix box today!
What do you think of the clothes I got in my fifth Stitch Fix box? Should I have kept something that I returned?