This last weekend I went to Chicago for a concert (yes, I'm *that* girl). But before my trip, I ordered my second Stitch Fix box, hoping I would get it just before I packed and took off for the weekend. When I placed my order it said I would receive the box the day before I flew. Of course the shipment was delayed due to Labor day and didn't get here until after I was already in Chicago. Oh well, always fun to come up to packages to open!
Curious about what Stitch Fix is? Take a look at my first post on Stitch Fix and see what items I kept. I guarantee you will be surprised with what I decided to keep!

So here is what I got: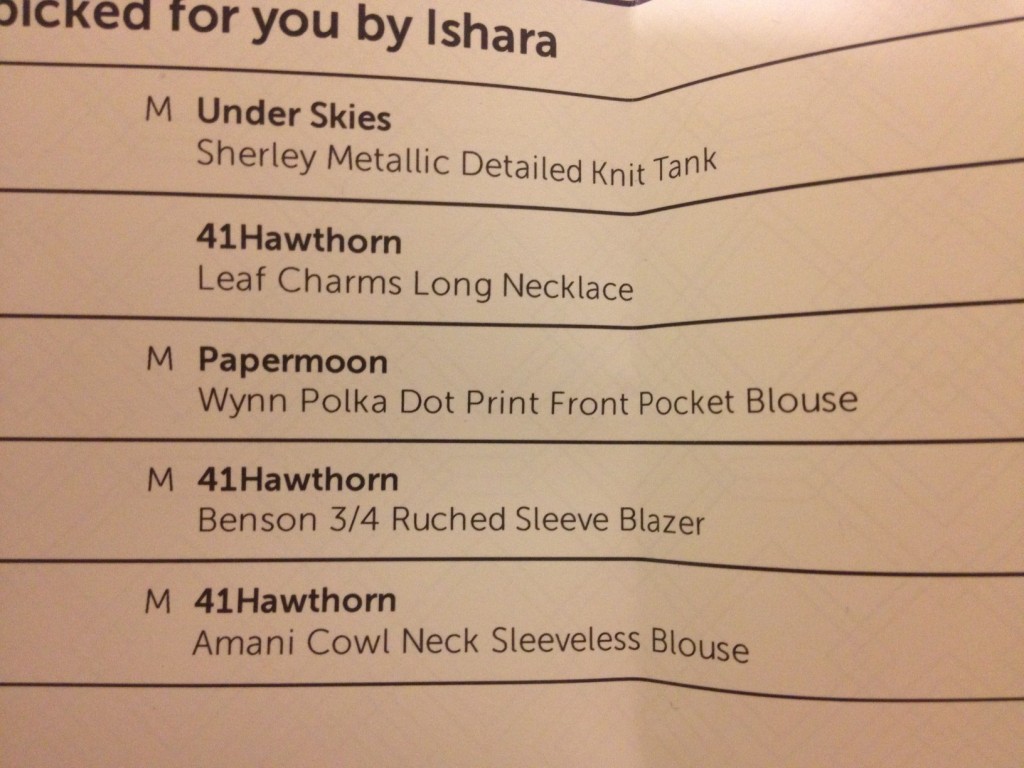 Under Skies – Sherley Metallic Detailed Knit Tank
41Hawthorn – Leaf Charms Long Necklace
Papermoon – Wynn Polka Dot Print Front Pocket Blouse
41Hawthorn – Benson 3/4 Ruched Sleeve Blazer
41Hawthorn – Amani Cowl Neck Sleeveless Blouse
What I am returning:
Keeping with the tradition of the last post, I'll start with the items I'm returning.
The metallic tank looked cute folded up in the box, but the fit was just not right for my body.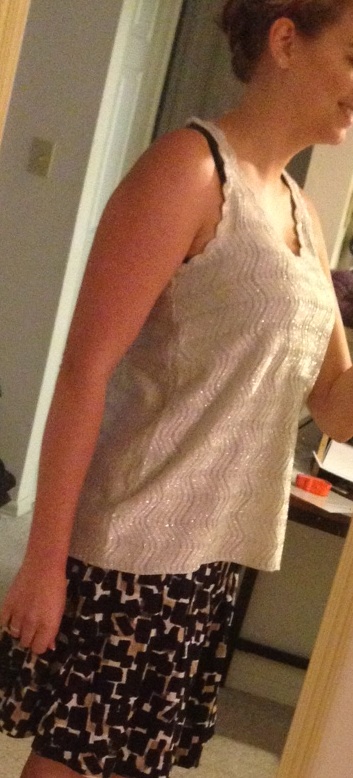 It even matched the skirt I was wearing today! I don't generally got for gold, but the fabric of this tank was super cute, just wish I could say the same about the cut.
The polka dot blouse had potential as well, especially given how many polka dotted things I have pinned recently.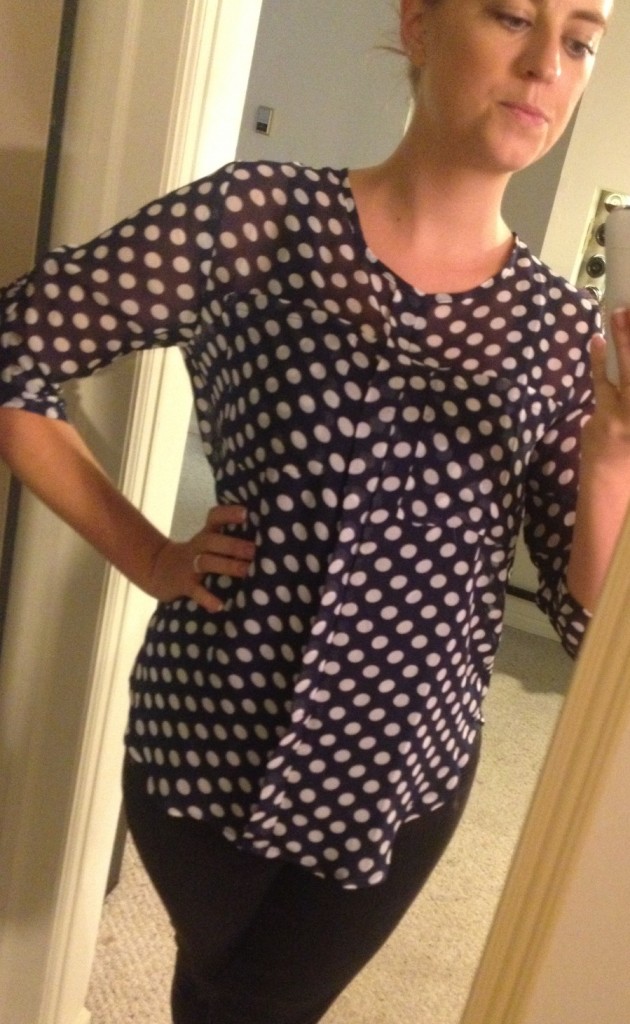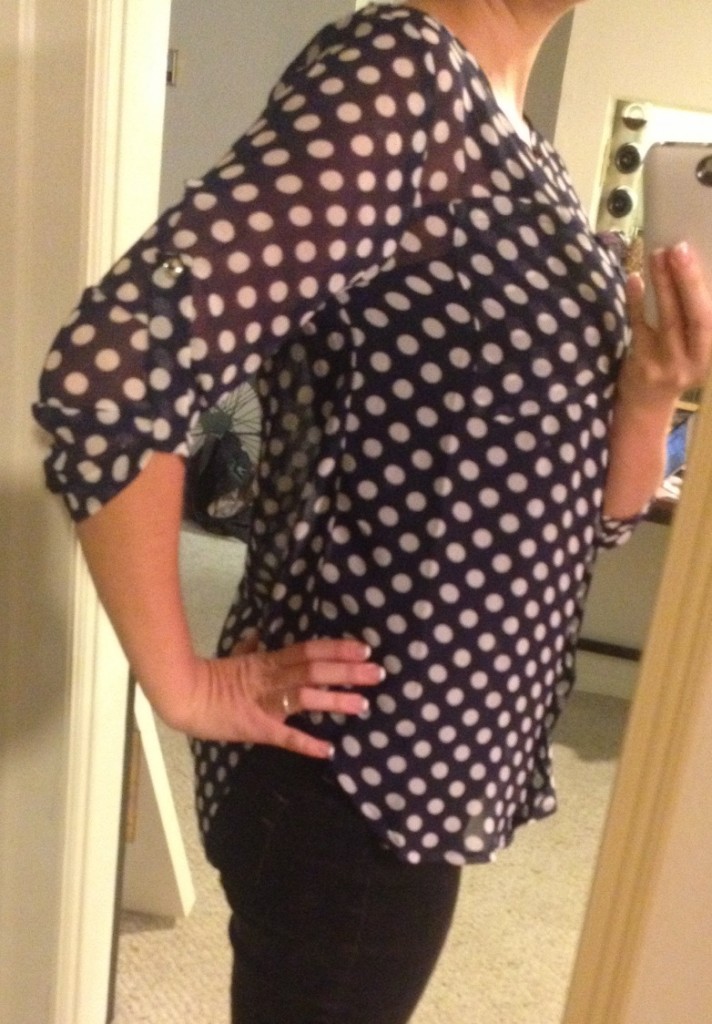 Again, the fit is just not there. I am not a fan of this new style of boxy, big blouses. I've said it before, but I have a big chest and hips with a tiny waist. This style of clothing does nothing for me. I tried it with a belt and it isn't worth posting those photos.
The sleeveless cowl neck sounded right up my alley and the picture on the tag looked super cute: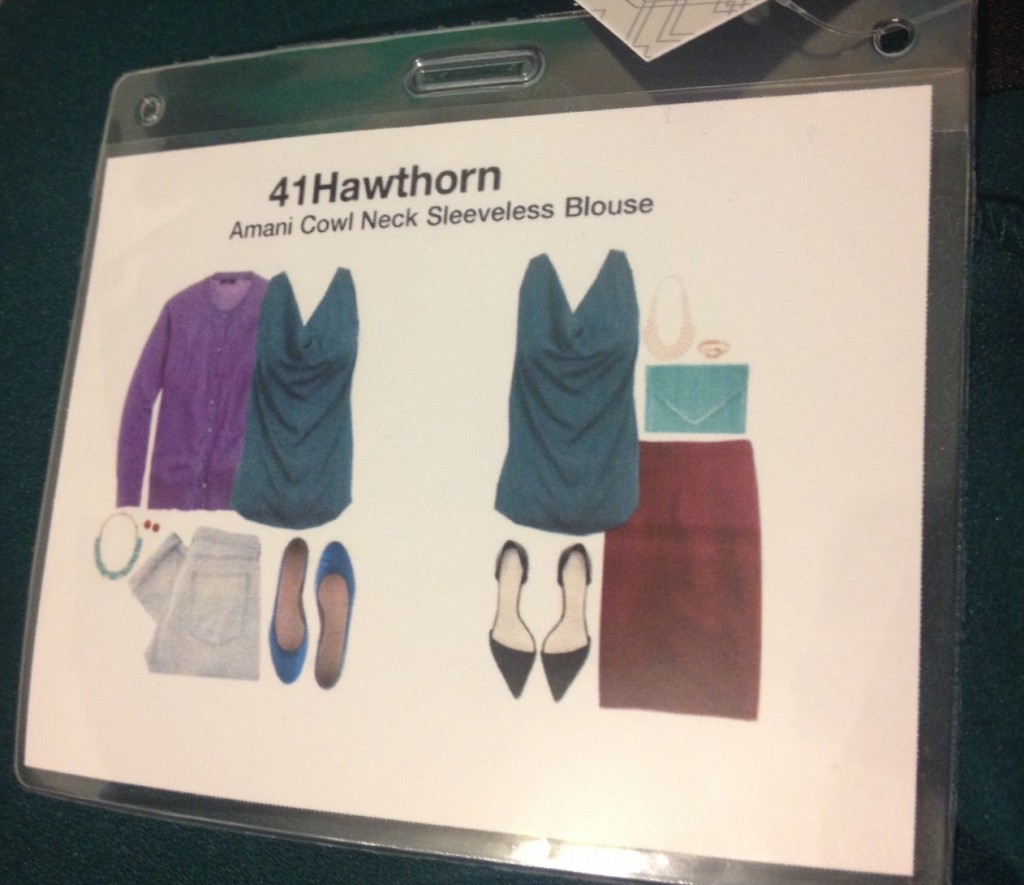 Then I tried it on.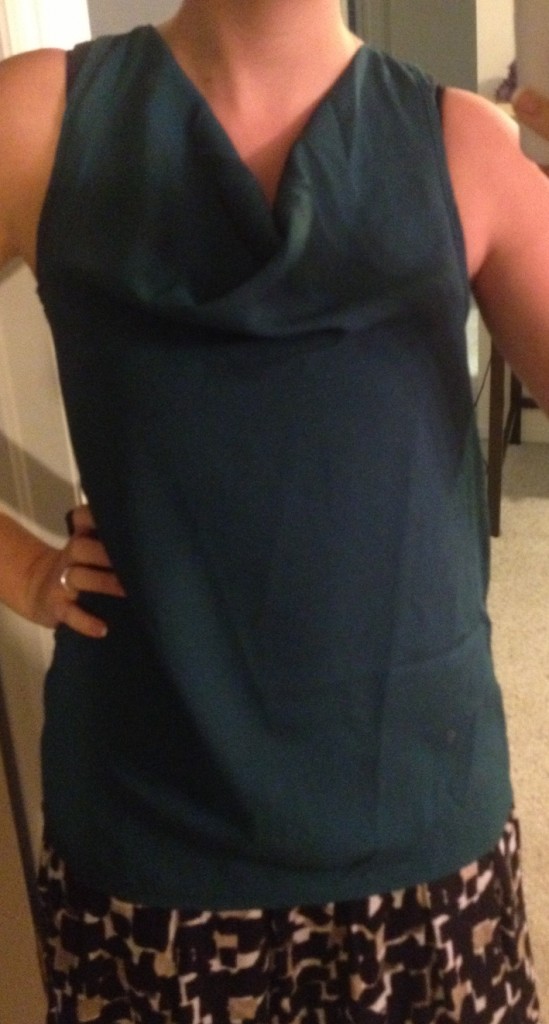 It even had this little apple that kept the cowl hanging nicely.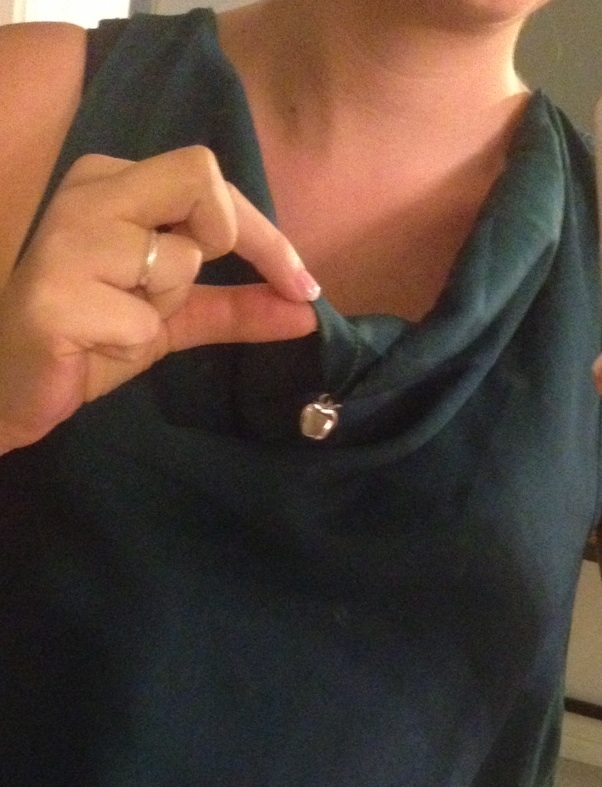 Although I found the apple to be annoying and cold. This top, again, just didn't hang well on me. In that second photo you couldn't even if that is the front or the back. The cowl was awkward and the rest just hung too straight. Back in the box for this one.
My Faves, aka what I am keeping:
Jewelry is not my thing. I have 5 holes and rarely change my earrings. I sometimes wear bracelets and just as rarely wear necklaces. However this necklace was too cute for me to send back. You can wear it long or doubled up.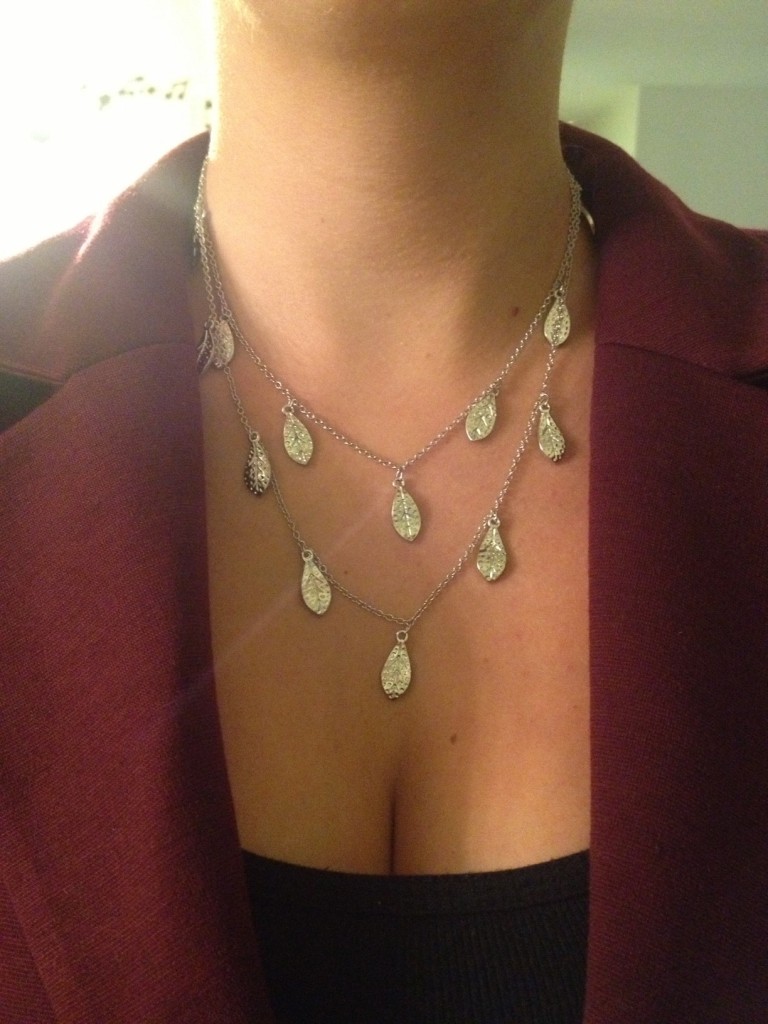 Cannot make up my mind:
The blazer looks similar to another one that I have, and it just fit me so well!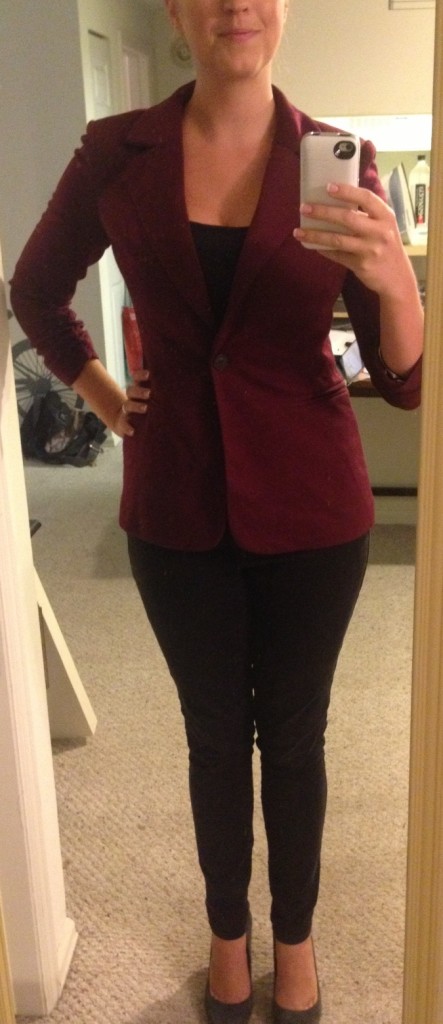 And the inside is black and white stripped – adorable!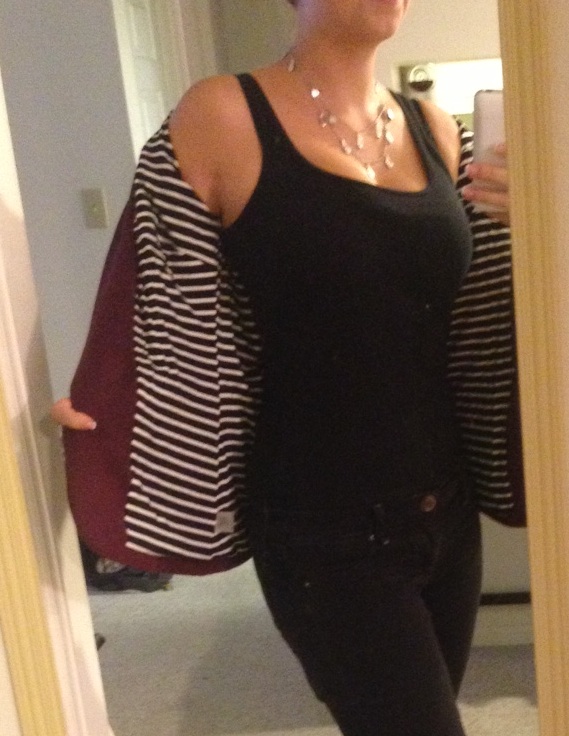 The only downside? I'm really not digging the burgundy color and don't know what I would wear with it. I'm sure I could find something, but I'm not sure I should keep it when I am not in love.
What do you think?