We started the day with two plans in mind: get to the bay to see the water and meet up with Jonathon's cousins before leaving bright and early the next day.
We struggled to find a place to eat breakfast, and after walking around Trinity College and Grafton Street, we ended up at Meet and Meat where we grabbed some delicious coffee before continuing to walk and search for a place to eat lunch. Places were slowly starting to open up after being closed for the holiday, but most of them failed to update their social media or websites, so we went on quite a walk looking for a place before we settled on Pitt Bros for some delicious BBQ.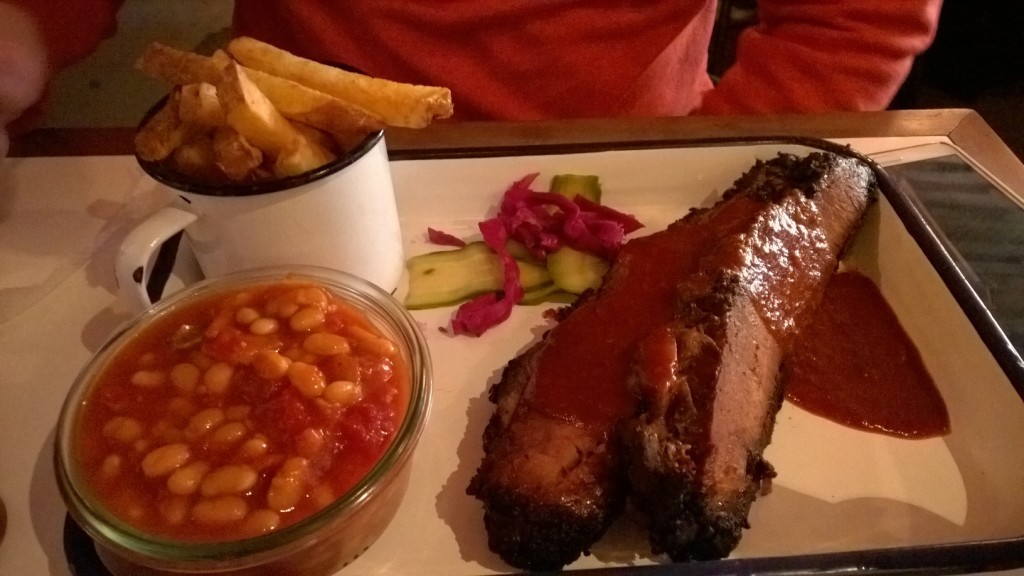 As you can see, the menu is limited, and they often run out of different cuts of meat, so best to get there early! We both ordered a cider, and were impressed that we had found another cider that we love. I really wish more places in the US would have this variety instead of thinking that Stongbow suffices (it doesn't).
We were really surprised at the amount of food we go with our order! Luckily we had a refrigerator at our apartment and took our leftovers to snack on later.
From there we went on a really long walk so that Jonathon could get a view of the water. I loved being able to see so much of the city!
From there we went to a speakeasy that I had made reservations at called Blind Pig. Once you make reservations, they email you back the location and a code on how to get in to the alley, along with directions. This was the door we had to walk through:
This is the alley with posted letting us know we were on the right track:
And this was the entrance:
I immediately LOVED the brick walls, curved ceiling and vibe of the place. They definitely took a lot of time and paid attention to details. Unfortunately, that didn't translate to the staff. We had an *AWFUL* experience! Since we were meeting Jonathon's cousins out for a pint later, we had to make an early reservation, so we were the first to arrive at 6 pm. We walked in and there was no hostess, no bartender, the lights were on really bright, the bar was full of stuff needing to be stocked etc. The menus were hidden in books, and there was a wide variety of drinks to select from: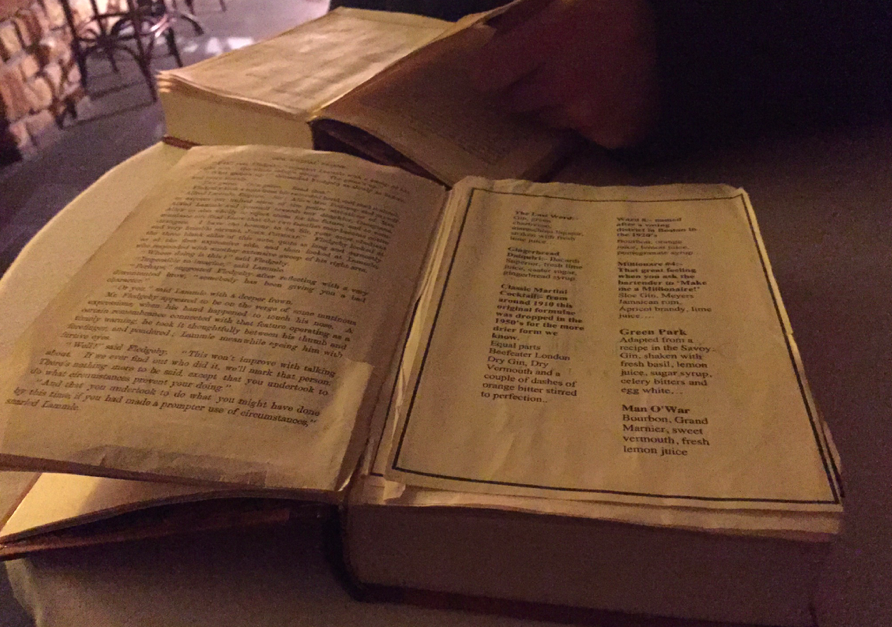 We would have stayed there for another drink, but the bartenders were just such a turn off that we left to get to the place we were meeting Jon's cousins.
We met Jonathon's cousins at local bar, O'Donoghues. All three of Jonathon's cousins were able to meet us and this was probably the most fun part of the whole trip. Meeting them and catching up their lives, opinions of the US, life in Ireland and more was so much fun that we were there until the bar closed! Bars in Dublin aren't as strict as they are in the US and we were able to take our time leaving.
As you can see, we had no fun at all:
Leaving Dublin was bittersweet, but I'm so happy that Jonathon and I were able to spend our Christmas break with his family and on my first European trip.
Not sure where we will go next Christmas, but we've decided that we will be traveling again!