Google just added their own version of a 'like' to search results: Google +1. It is currently accessible via an opt-in experiment.
After the experiment is turned on, you have a '+1′ button next to search results. When you click +1 you get this pop up: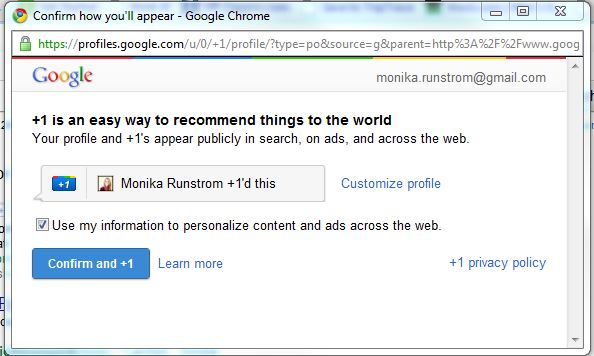 Here is how it appears on my search after I have '+1′d' the result. Not sure how it will appear to you or my friends (or whatever term Google calls friends, followers, fans etc):
At first I was a bit skeptical about the social sharing that Google implemented a few months ago, but I really like seeing what people have shared on Twitter that I may have missed (or in this case, seeing what I have shared in the past):
Not sure how quickly this whole '+1′ thing will catch on, but Google is definitely going after Facebook with this experiment.