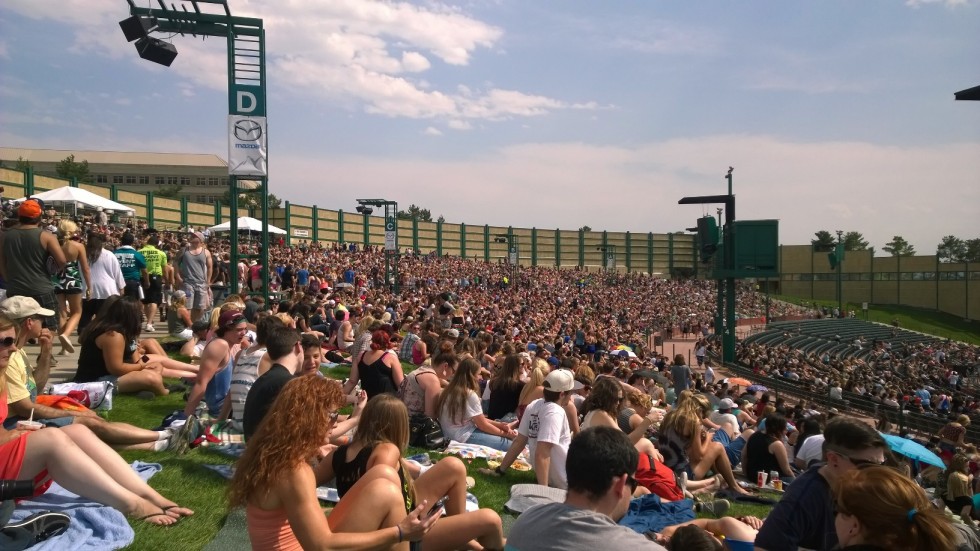 Yesterday was awesome! As I said before, I love Big Gig and have been going since before it was called Big Gig (used to be Big Adventure).
While I didn't tweet much during the event, it was because I was having too much fun running between the local stage and main stage and watching the bands!
Bands
In case you missed the lineup for #BigGig14:
Panic! At The Disco
Walk The Moon
Twenty One Pilots
MSMR
American Authors
Brick+Mortar
Bad Suns
Magic Man
Locals Stage
Rumours Follow
Post Paradise
Chemistry Club
Pandas & People
Glowing House
Videos
Sitting in the lawn wasn't the best for video and since Aimee was in the pit taking pictures, I figured that would be better than my lawn videos. However, I did get a few of the local bands, Pandas & People and Post Paradise:

Twitter
Every once and while I did hop on Twitter to see who was tweeting about #BigGig14, and there were a ton of tweets! I decided to look at some of the stats around #BigGig14 just to see how they did overall for the event and days leading up to it.
Overall, from Thursday, July 17th through today, July 20th, there were 1,800 #BigGig tweets! They peaked between 6 pm and 11 pm on the 19th.
I loved looking at the top 50 mentioned words with #BigGig because of all the gratitude! Looking into "Thanks", "Love" and "Blast" brought up these tweets from bands who had played #BigGig14:
Holy crap Denver! #BIGGIG14 was sooo sick ! Thanks so much we love you !

— American Authors (@aauthorsmusic) July 20, 2014
But seriously, that was a blast. Thanks, Denver. You guys brought it. #shutupanddance #biggig14 #TheGospelTour

— WALK THE MOON (@WALKTHEMOONband) July 20, 2014
Trending
And, according to Trendinalia, #BigGig14 was trending in the USA on Twitter just after midnight last night!
Trend Alert: #BIGGIG14. More trends at http://t.co/eHUbrdogSW #trndnl pic.twitter.com/EbY43P2WFa

— Trendinalia USA (@trendinaliaUS) July 20, 2014
Most Mentioned Usernames
People LOVED @TwentyOnePilots! Here are the top mentioned usernames from #BigGig last night:
I love that all of the DJ's are listed in there, along with the local bands. Everyone was sharing the love.
Fiddlers Green
I am not sure all of the upgrades Fiddlers Green made to the ampitheatre, but I can tell you that the lawn seats are indeed, MUCH louder! I was happy I had my Noiselace with me because they saved my ears from ringing all day today.
The lawn was PACKED for this show as well! Just look at this crowd!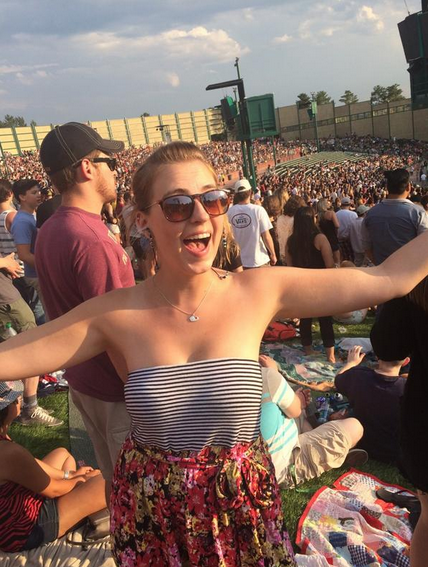 Yesterday was a blast, and I'm so glad I got the chance to see all of these bands playing again.