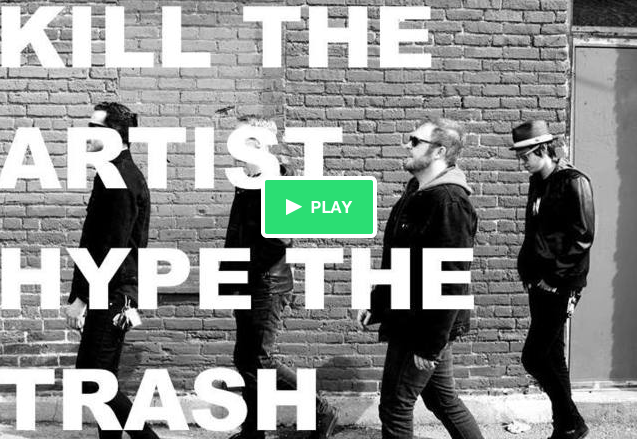 Obviously I'm a little biased here as my bro is the drummer, but I absolutely love this Kickstarter video Wiredogs did for their upcoming campaign.
Watch it now:
Iggy Pop
Did you watch the video? No? Well, there is a great story about Stefan working at Riot Fest last year and driving around Iggy Pop. While Stefan has MANY stories about Iggy Pop (buy him a drink sometime, I'm sure he will gladly tell you about his time spent driving Iggy around), I really like this one as it is the inspiration for the title of their new EP. I'd repeat the story here, but you really should just watch Stefan tell it in the video above.
Pledge to Kickstarter
Wiredogs is looking for help funding their next EP, Kill the Artist Hype the Trash. They have many levels of donations available, but this one is my favorite.
If you pledge $125 you get:
Digital Download of the album
Physical CD
Behind the scenes mini documentary on the making of the album
EXCLUSIVE 'Kill The Artist Hype The Trash' T-shirt
A video thank you from the band
WIREDOGS EDITION OF NOISELACE EARPLUGS!
There are only 2 of those packages available with Noiselace (a $40 value by themselves, let alone with this package), so you better pledge quickly!
I can't wait to hear the new record from Wiredogs. If we are lucky, maybe they will play a few songs at UMS this weekend? I can wish, can't I?