So yesterday Cisco announced that it was killing the Flip camera. Today Gilt Groupe is having a huge sale on Flip cameras!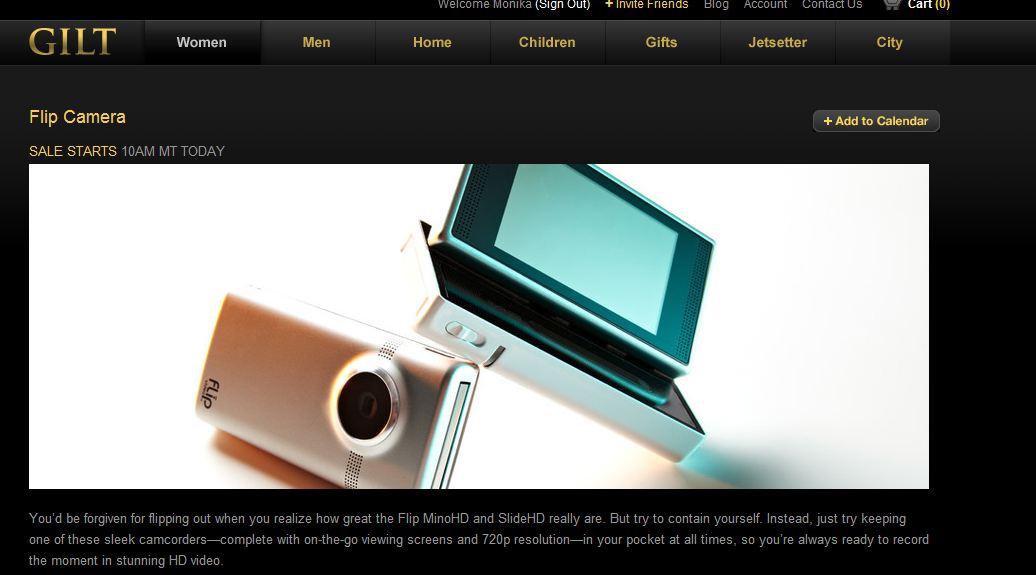 I own a Flip, and I have not been impressed with it whatsoever. It is kind of big, bulky and even though I have the HD version, the video and audio quality are not as good as my iPhone.
The audio is especially bad at concerts, which seems to be where I take most of my video these days.
If you were upset when you learned that Flip was dying, here is one more chance to go grab one before they become obsolete!