I will admit, I got really excited when I saw the lineup for the Denver Day of Rock 2011!

Not only does it mix some of my favorite local acts like Bop Skizzum, The Heyday and The Railbenders, but they also have some great bands from the 90′s like Roger Clyne and the Peacemakers and the Gin Blossoms!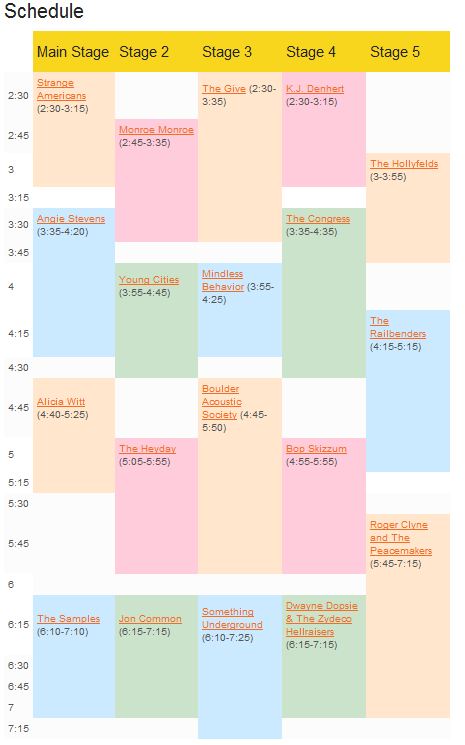 (The schedule got cut off, but Gin Blossoms are playing Stage 2 at 8:00 pm)
I am going to do my best to bounce around but here is my tentative plan, starting with Monroe Monroe and Young Cities and then heading to the Railbenders and Boulder Acoustic Society. After that will be The Heyday, Bop Skizzum, Roger Clyne and the Peacemakers and ending the Day of Rock with Gin Blossoms.
Get ready by listening to some of their songs here:
This will be a great FREE way to kick off Memorial Day Weekend.